ADT-Link Graphics Cards Base Board
Brand name: ADT-LINK
Product name: Graphics Cards Base Board
Product model: ADT-BS
Materials: Acrylic
Net Weight: 0.3Kg
Dimension: 22cm x 14cm x 6.5cm
Support: PCIe area of your Case
Graphics card capacity: One graphics card per holder
Application: Vertical Graphics Card Base Kit
Overview:
Designed for PCI-E card external, this base-board allows you to vertically display a graphics card or any PCI-E cards.
Installation couldn't be easier, install your graphics card on the holder, connect it to your motherboard with the included extension cable, and you're ready to go.

System requirement:
• Riser cable, ADT part-number as below:
ADT-BS : Base board
-LG4 Rubber feet 4PCS
-PA4 Magnetic feet 4PCS
ADT-LINK riser cable support List:
R11SL;R11SR;R11SL-TL;R11SL-FL
R22SL;R22SR;R23SL;R23SR
R33SL;R33SR;R33SQ
R41SL;R41SR;R42SL;R42SR;R43SL;R43SR
R51SL;R51SR;R52SL;R52SR;R53SL;R53SR
R61SL;R61SR;R62SL;R62SR;R63SL;R63SR
Photo: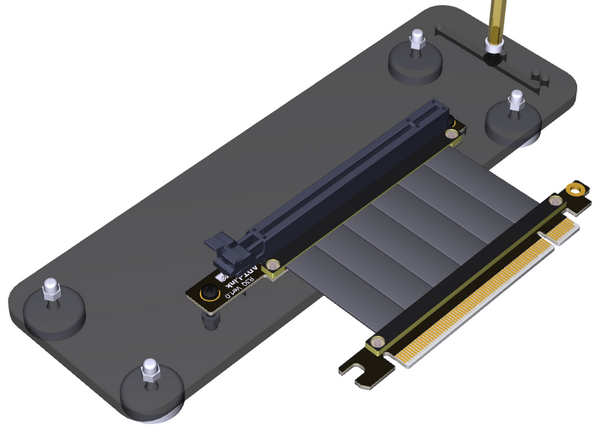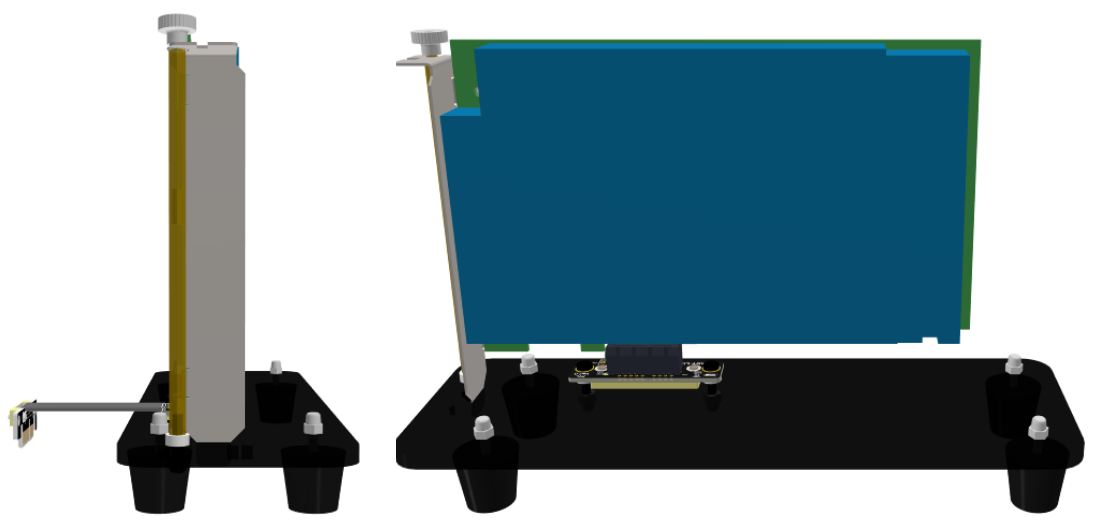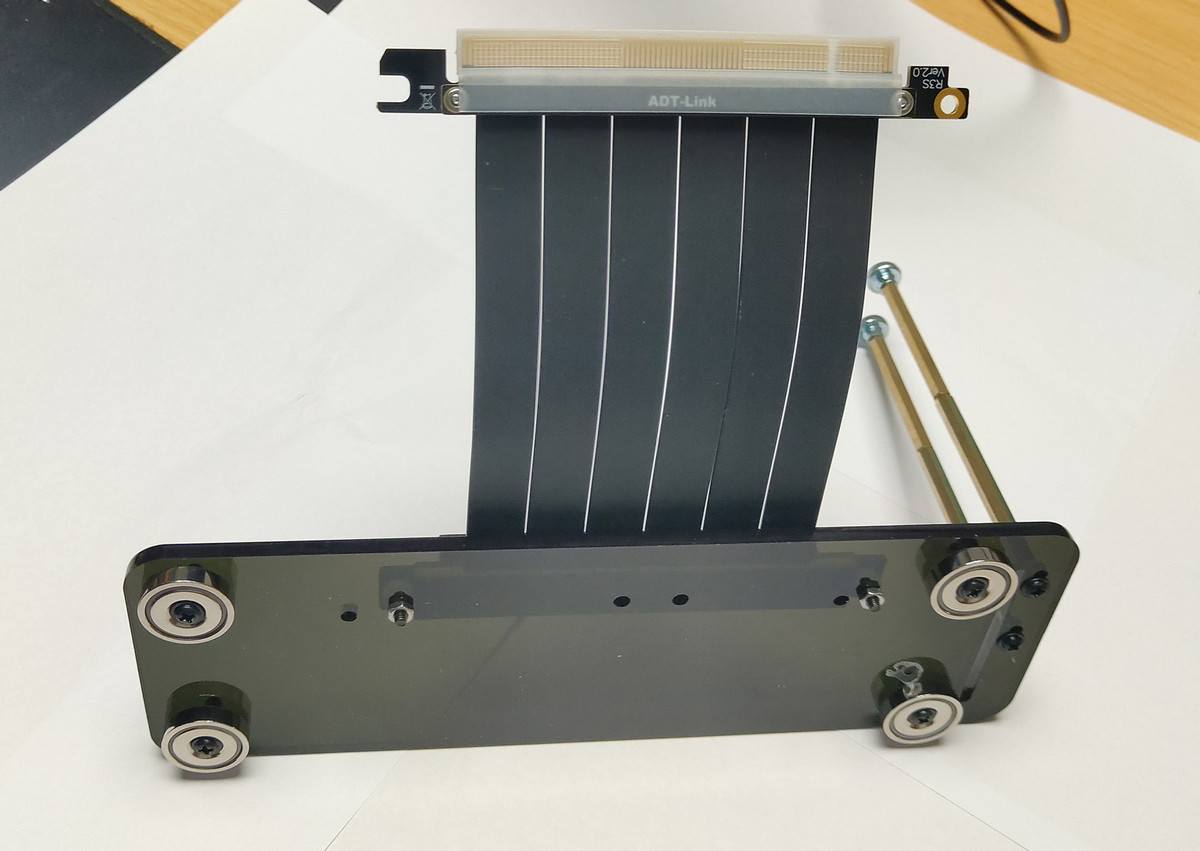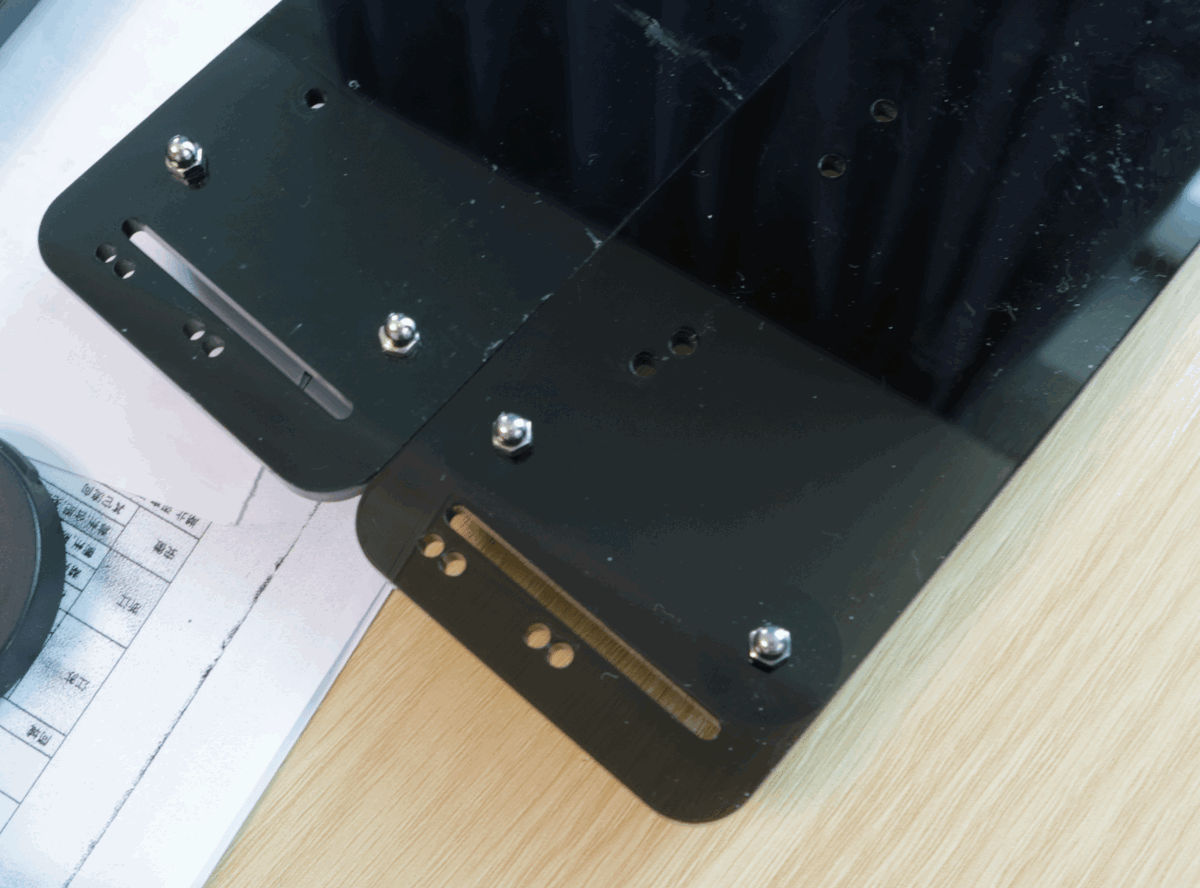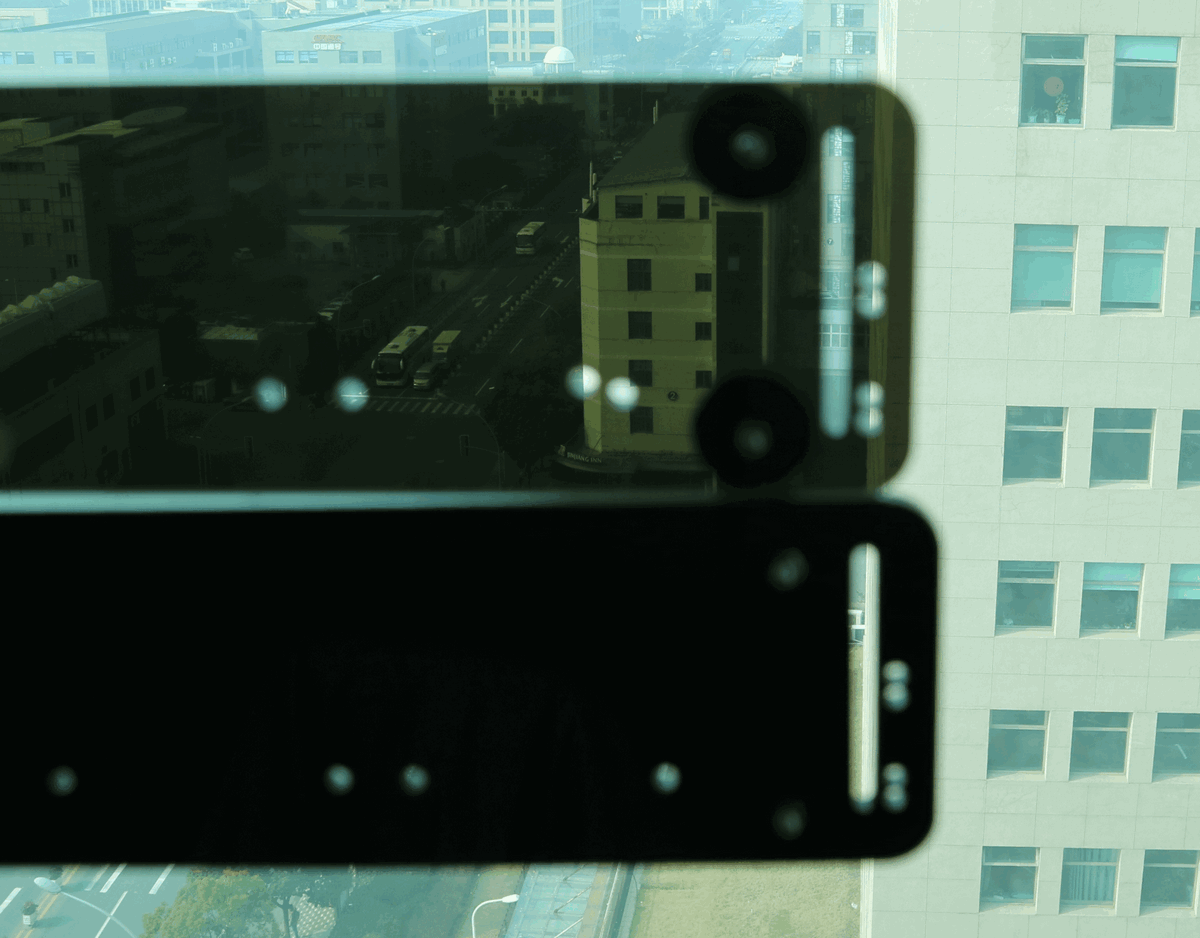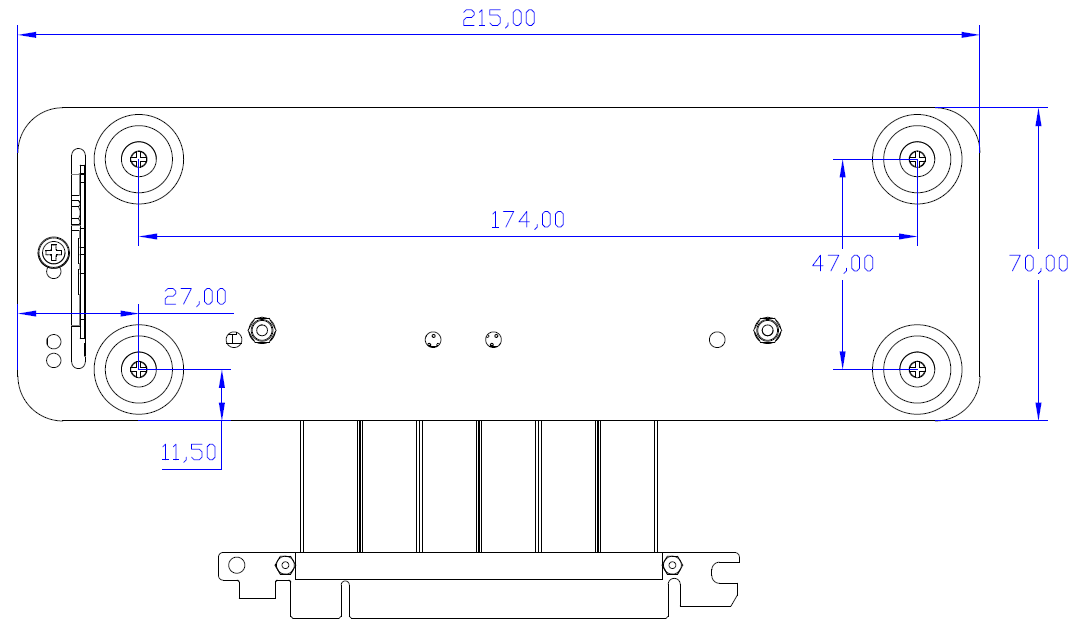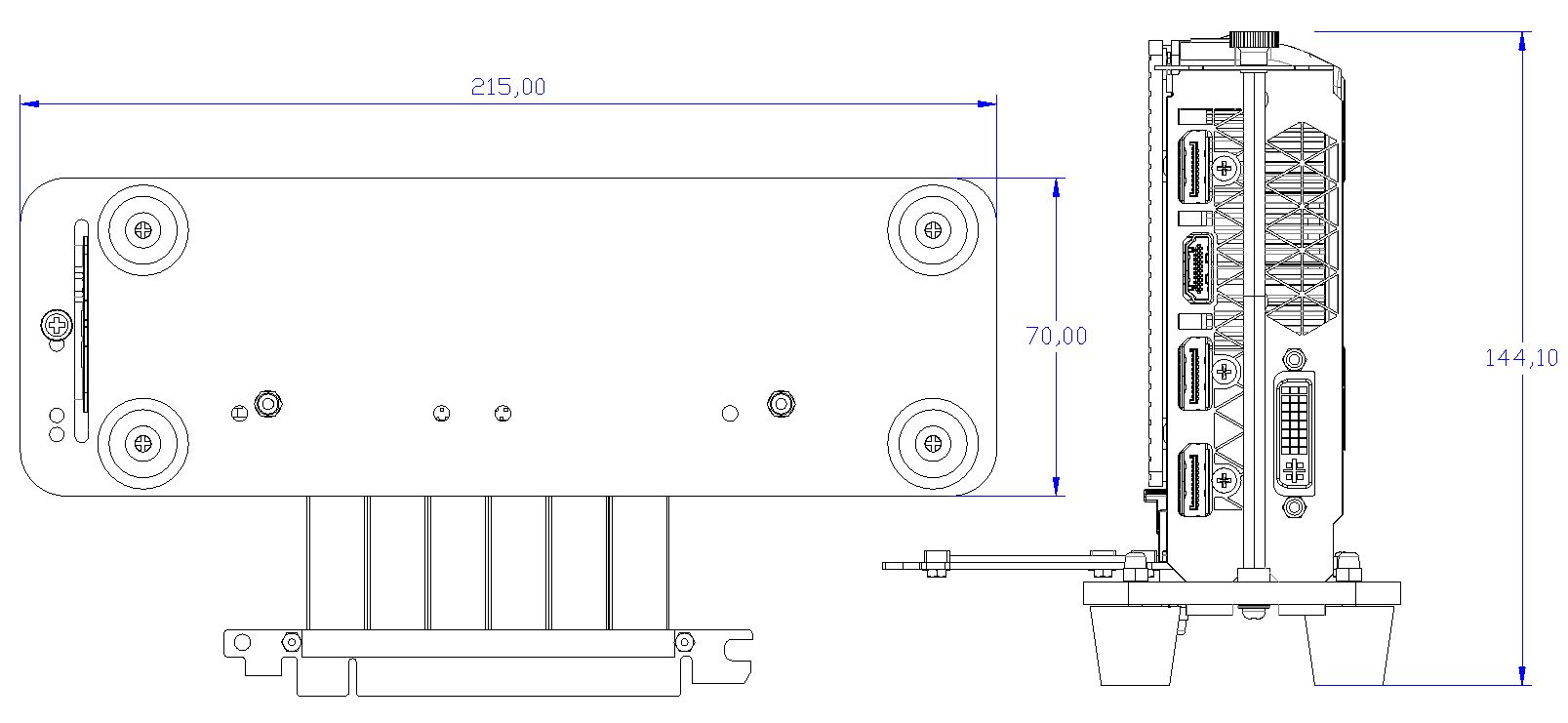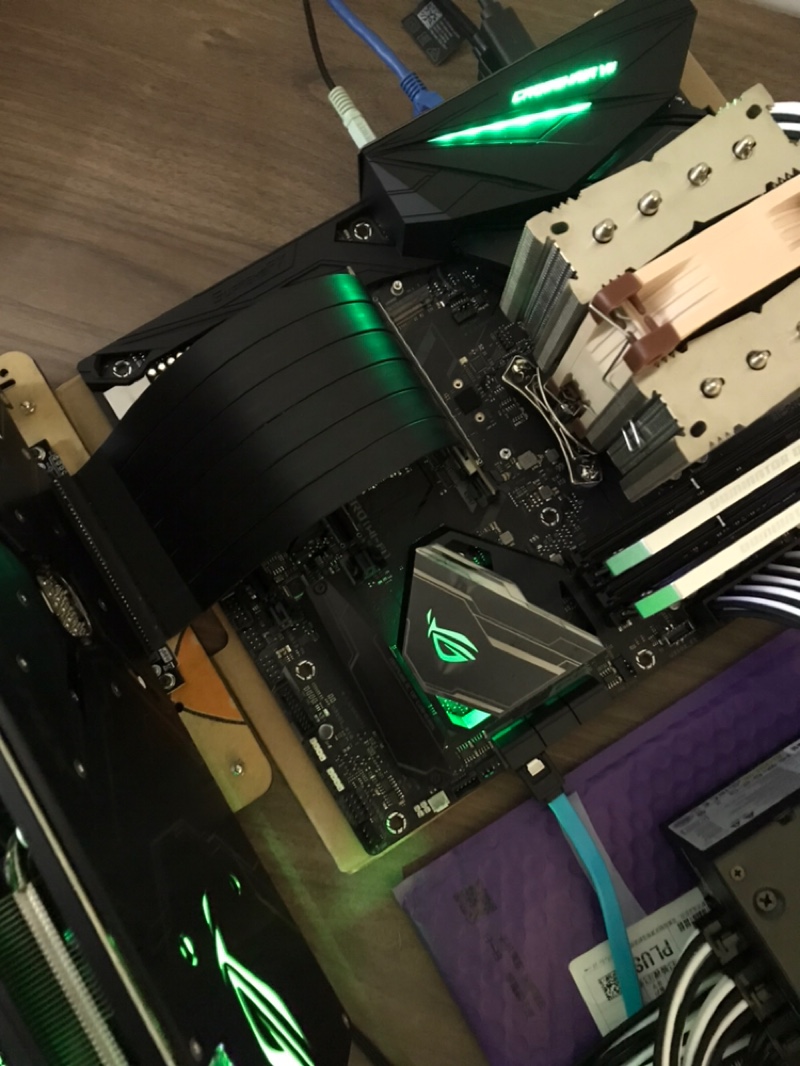 Download:
To open 3D PDF files. Please use Adobe Reader DC software.
FTP: Los Angeles
3D model PDF files download http://www.adt.link/Uploads/download/ADT_R33_ATX_3D.zip
3D model STEP files download http://www.adt.link/Uploads/download/ADT_R33_ATX_STEP.zip
FTP: Hong Kong
3D model PDF files download http://www.adtlink.cn/Uploads/download/ADT_R33_ATX_3D.zip
3D model STEP files download http://www.adtlink.cn/Uploads/download/ADT_R33_ATX_STEP.zip
WebShop:
http://www.adt.link/product/ADT-BS-Shop.html