ADT-Link mini-PCIe to USB2.0 adapter
Brand name: ADT-LINK
Product name: mPCIe 3G/4G/5G/LTE card to USB 2.0 adapter
Product model: ADT-WS17
Transfer speed: USB2.0, 480Mbps/Sec (Max.)
Weight: 20g
PCB Dimension: 64.1mm x 30mm
Application: WWAN card USB reader
Restrictions on use: This product is specially designed for unit equipment testing and use. It is not suitable for civilian use and is not easy to use for general purposes. This product is a test product and can only be purchased by professional engineers. Please confirm the specifications before placing an order.
Procurement Tips: Be sure to buy 1~2 samples first and then purchase in bulk after testing and verifying that they are correct.
Part-Number Description:
| | | |
| --- | --- | --- |
| Part-Number | Description | Speed |
| ADT-WS15 | M.2 key B to USB 3.0 adapter | USB 3.0 |
| ADT-WS16 | mPCIe to USB 3.0 adapter | USB 3.0 |
| ADT-WS17 | mPCIe to USB 2.0 adapter | USB 2.0 |
| | | |
Speicication:
Universal Serial Bus specification rev. 2.0
mini-PCI express (minicard) Specification Revision 1.2
Operation Temperature:
0℃~+85℃
minicard Slot H=5.6mm
Features:
USB 3.0 type A male to desktop or notebook PC
Supports system bus interface: USB 2.0 Type A
Supports USB 3.0 interface of mPCIe Cards (Socket 2 SSIC-base WWAN) such as 2G GSM, GPRS, 3G,CDMA, WLAN,WWLAN, HSPA MODEM , GPS, 4G WiMAX, LTE, Mini Card to desktop PC.
Support dual SIM card: mini-SIM push push connector and nano-SIM non-push connector.
Support dual LED: Status LED and Power LED


Support full size mini card and half size mini card
Form Factor: USB Stick / Dongle
Voltage: Voltage adjustable DC/DC power from 3.0V~4.2V (Default setting 3.5V)
Current: 3A (Peak 4A) built-in peak capacitors can ensure the stable operation of the module in harsh environments.
Compatible module brand: Quectel, Huawei, ZTE, AirCard, SIMCOM, YUGA, MEIG, Longsung, Samsung, Huayu, DTT, etc.
No additional power required
CAN NOT Support SIM Plug & Play and Hot-Swapping
Supports any OS, like WindowsXP/Win7/Win8/Win8.1/Win10, WinCE, Linux & iMAC etc
Product advantages:
Material advantage: high-quality gold-plated connectors are used, and high frequency supports USB3.0 stable transmission. The PCB is made of high-quality materials with high frequency and low resistance. The PCB is made of precision. The PCB uses high TG plates. The thickness of the copper material is thickened to 1oz. The gold-plated connector has good conductivity, which can reduce the disconnection and speed reduction caused by the increase of oxidation and rust resistance Problems such as slow freezing.
Design advantages: Differential signal enhanced layout design, no CAF micro short circuit phenomenon, high-speed signal data transmission, no parasitic capacitance and parasitic inductance signal attenuation interference, power circuit enhanced wiring design, PCB board miniaturization design, can reduce mechanism interference, It is easy to install the product without the card hardware. The adapter board does not require a driver (the software driver of the M2 card must be installed) dual SIM card slot design, dual LED indicator design, CAN NOT support SIM hot plugging, discharge circuit design to reduce the failure rate, and a gasket at the bottom of the adapter board to protect the product strong and sturdy. Pure hardware design, no driver needed.
Precautions:
1. Be sure to recognize the direction when inserting the card, do not insert it backwards or insert it in a wrong position to prevent damage to the device. When inserting the cable, first hold the two sides of the adapter board and then insert the mPCIe module at an angle of 30 degrees to avoid using excessive force to guide the socket. The foot is broken.
2. Various motherboards and equipment signal drive capability pin definitions and other conditions are different. The test results of our store are not guaranteed to be consistent with your test results. As long as the adapter board is connected, the signal will be lost and there will be compatibility issues .
3. The purchase is restricted to the product engineer's designation. It is for product testing only. For other general purposes, please do not purchase.
4. This product only has adapter cards, does not include Internet access module or SIM card.
Photo: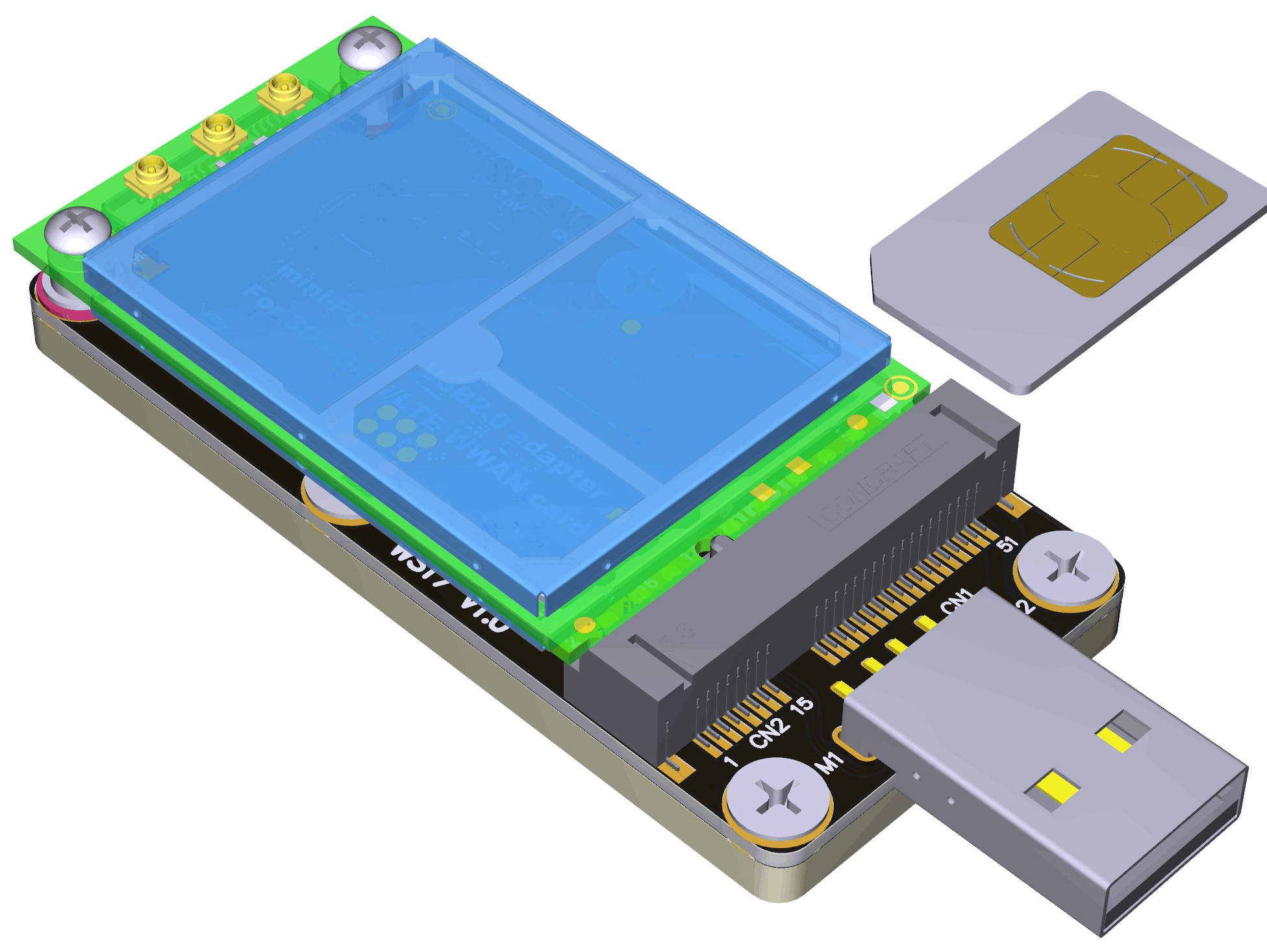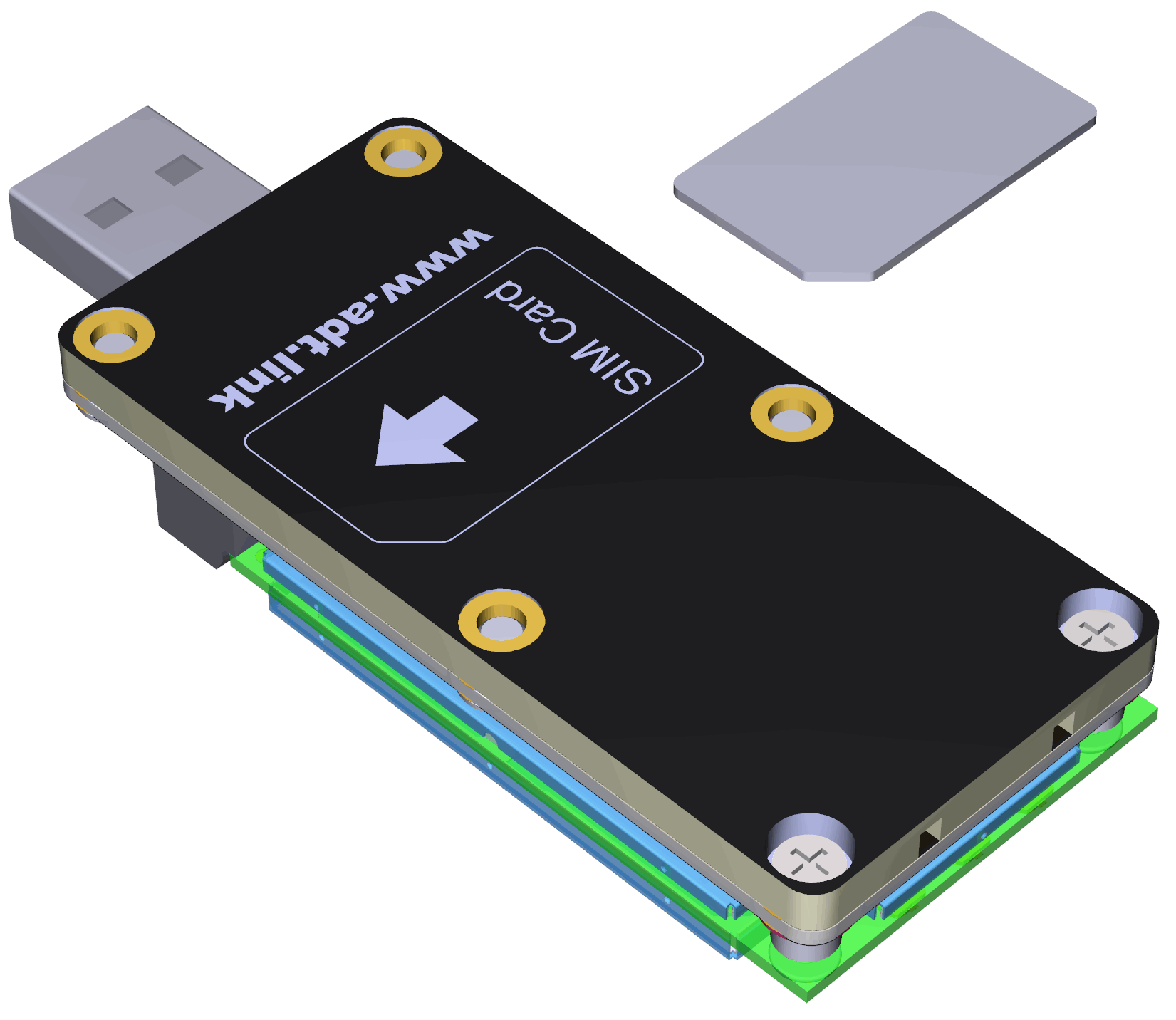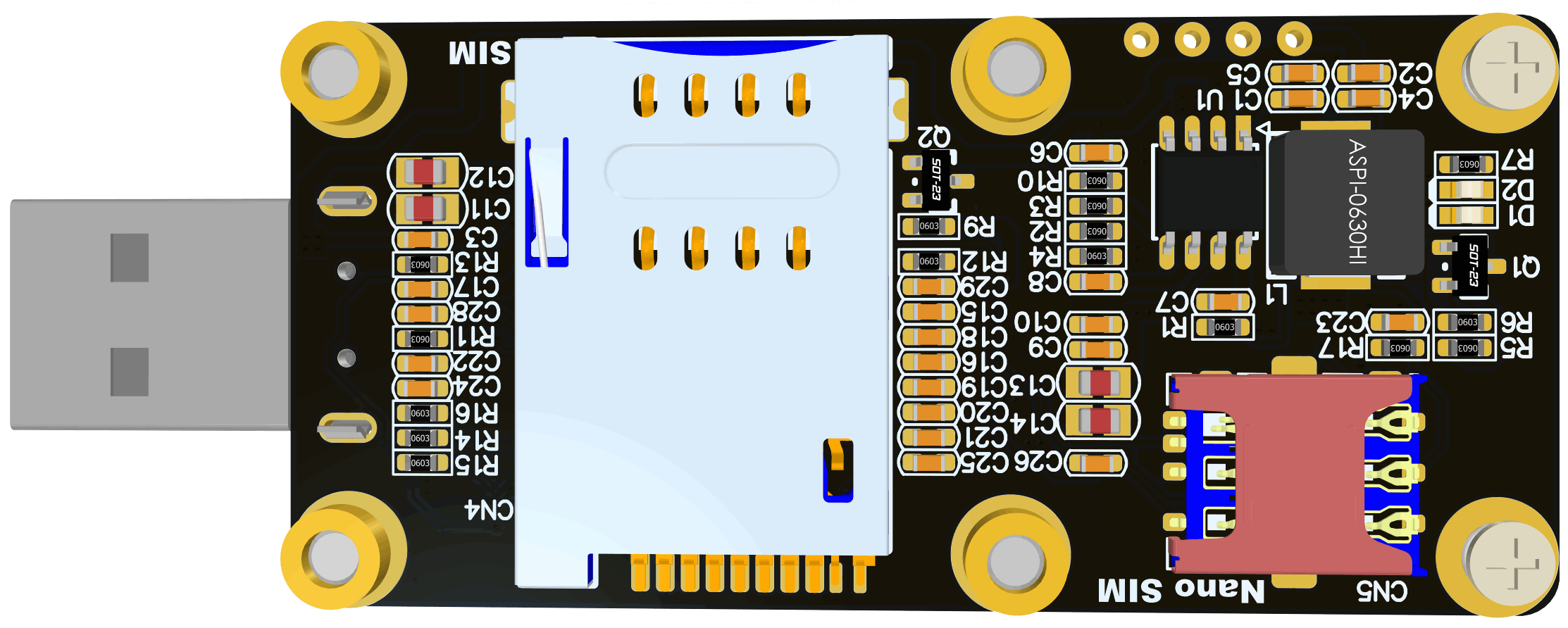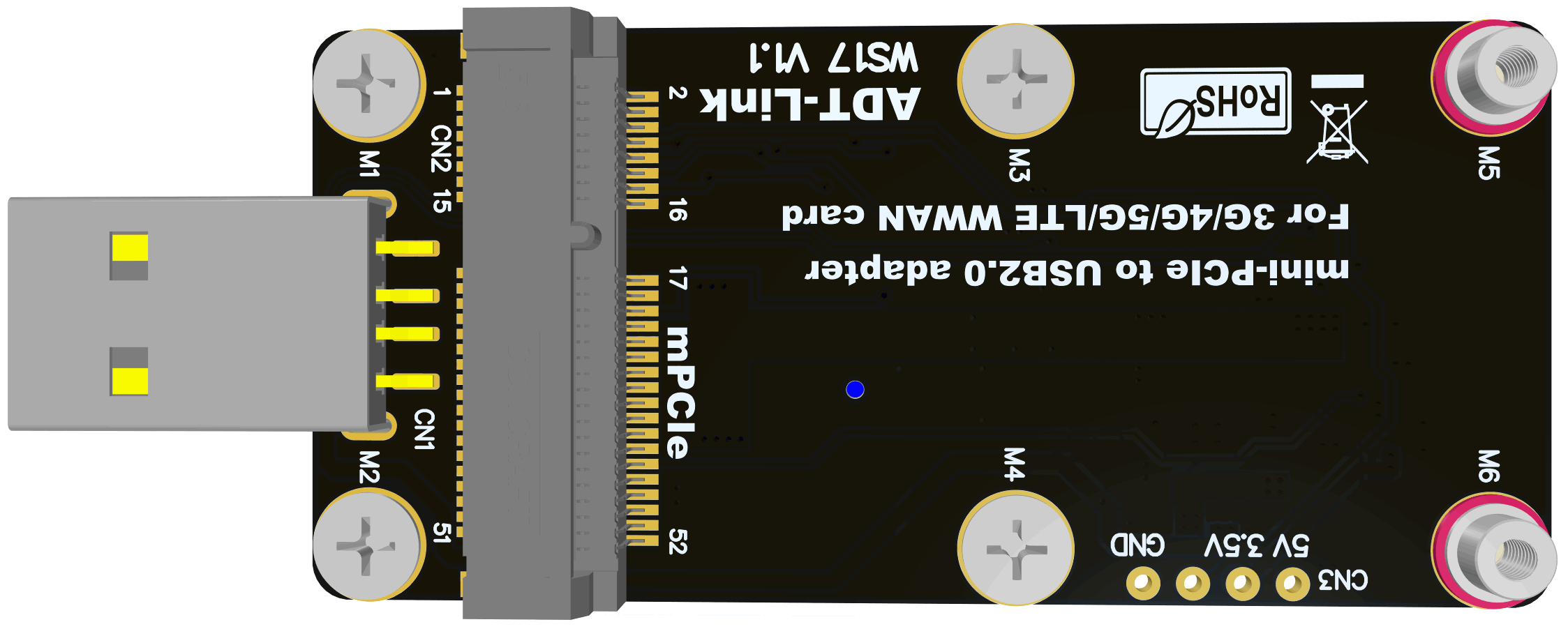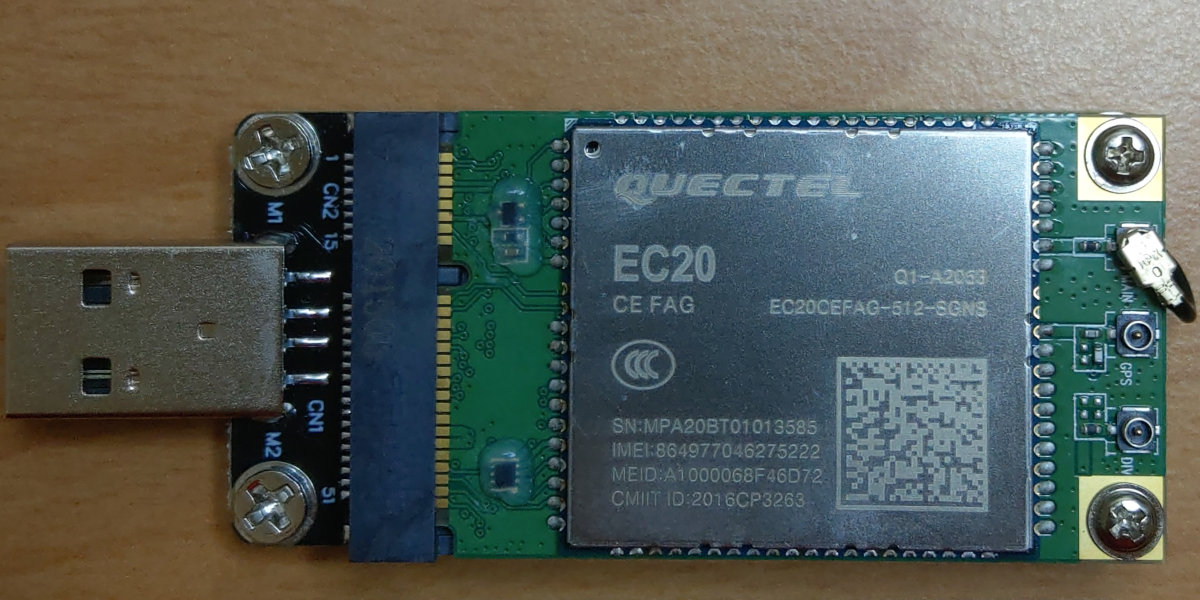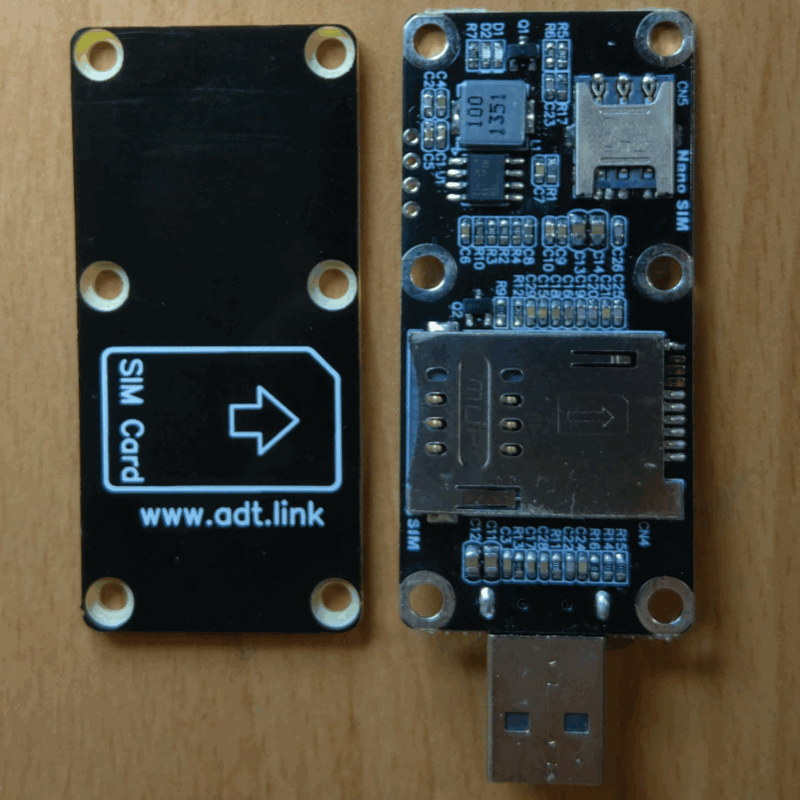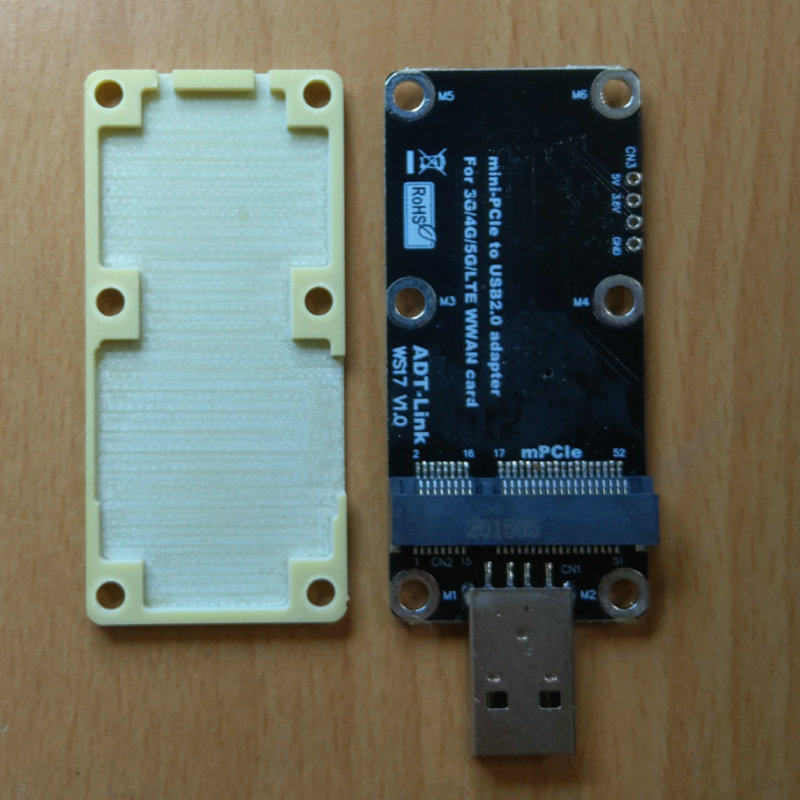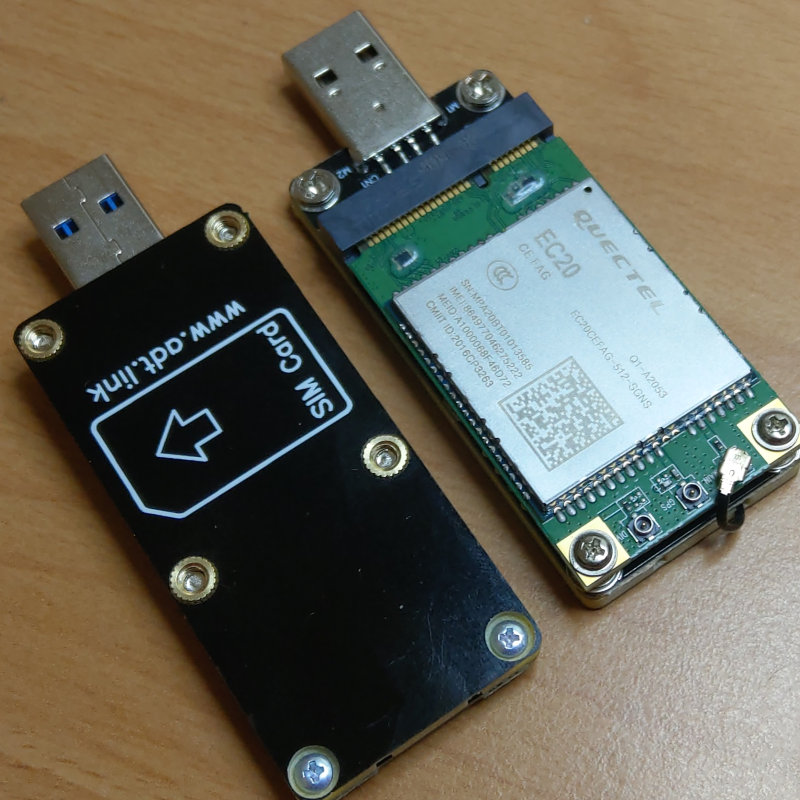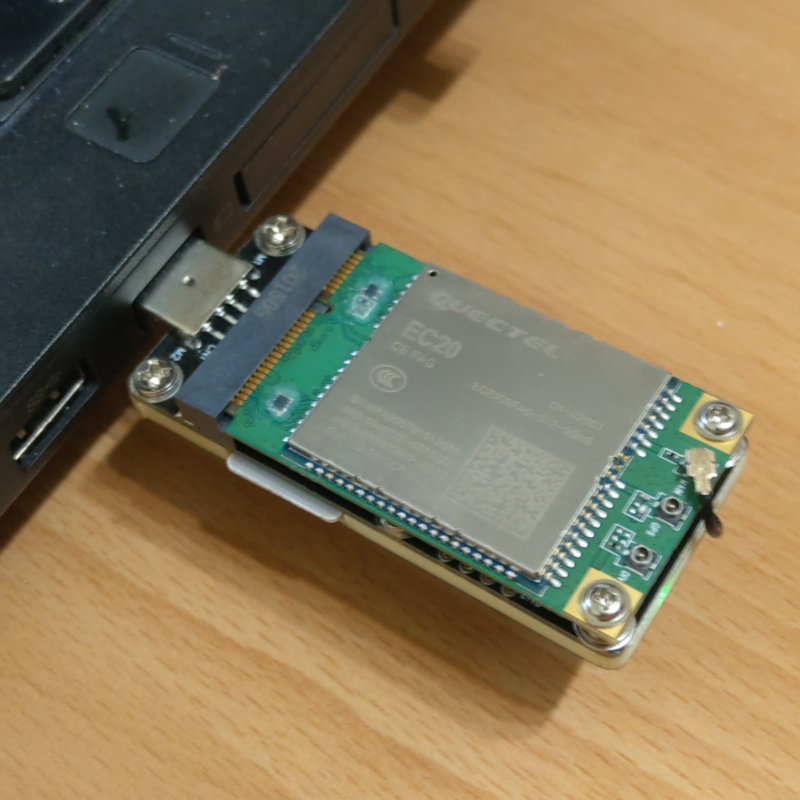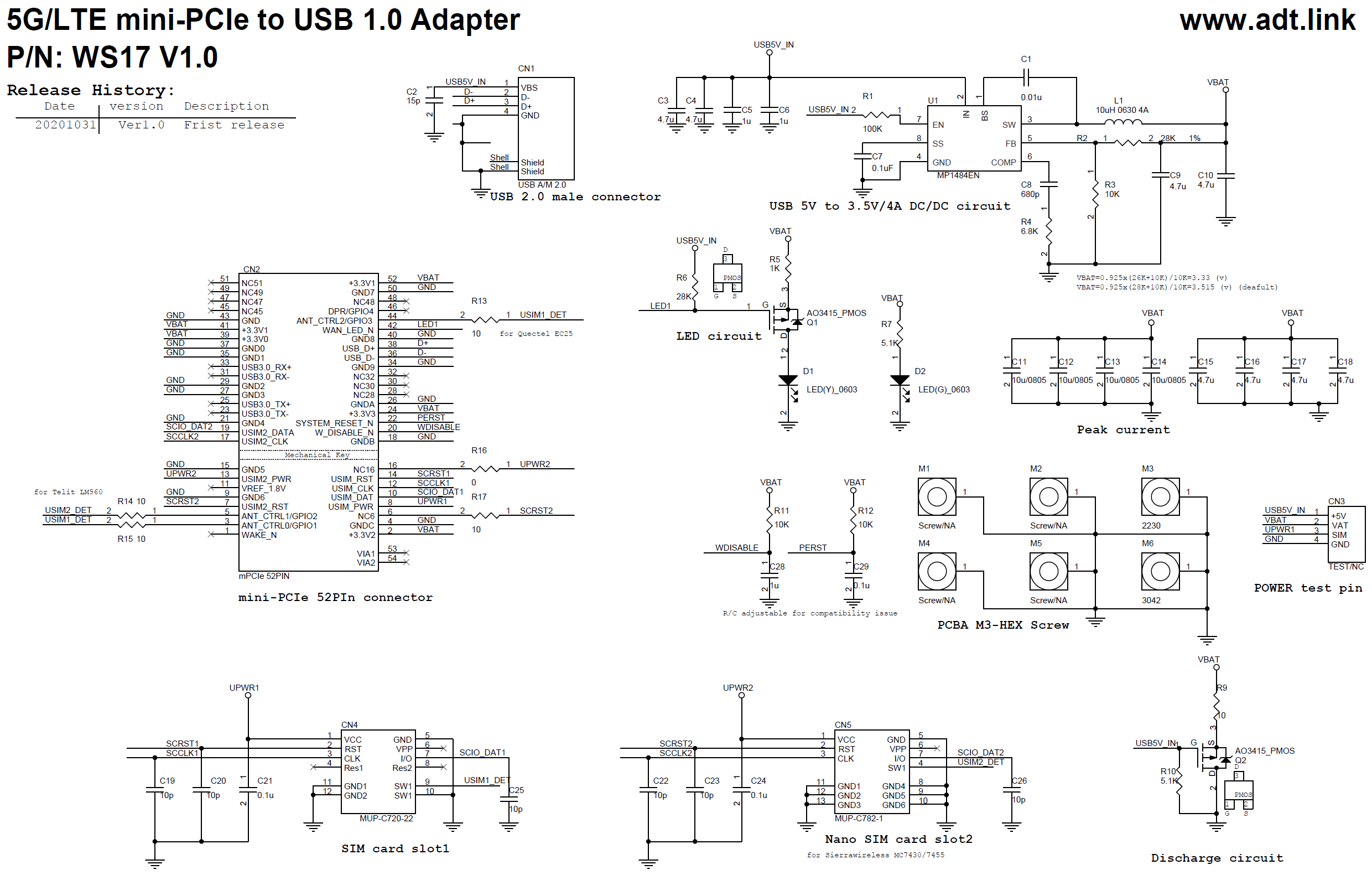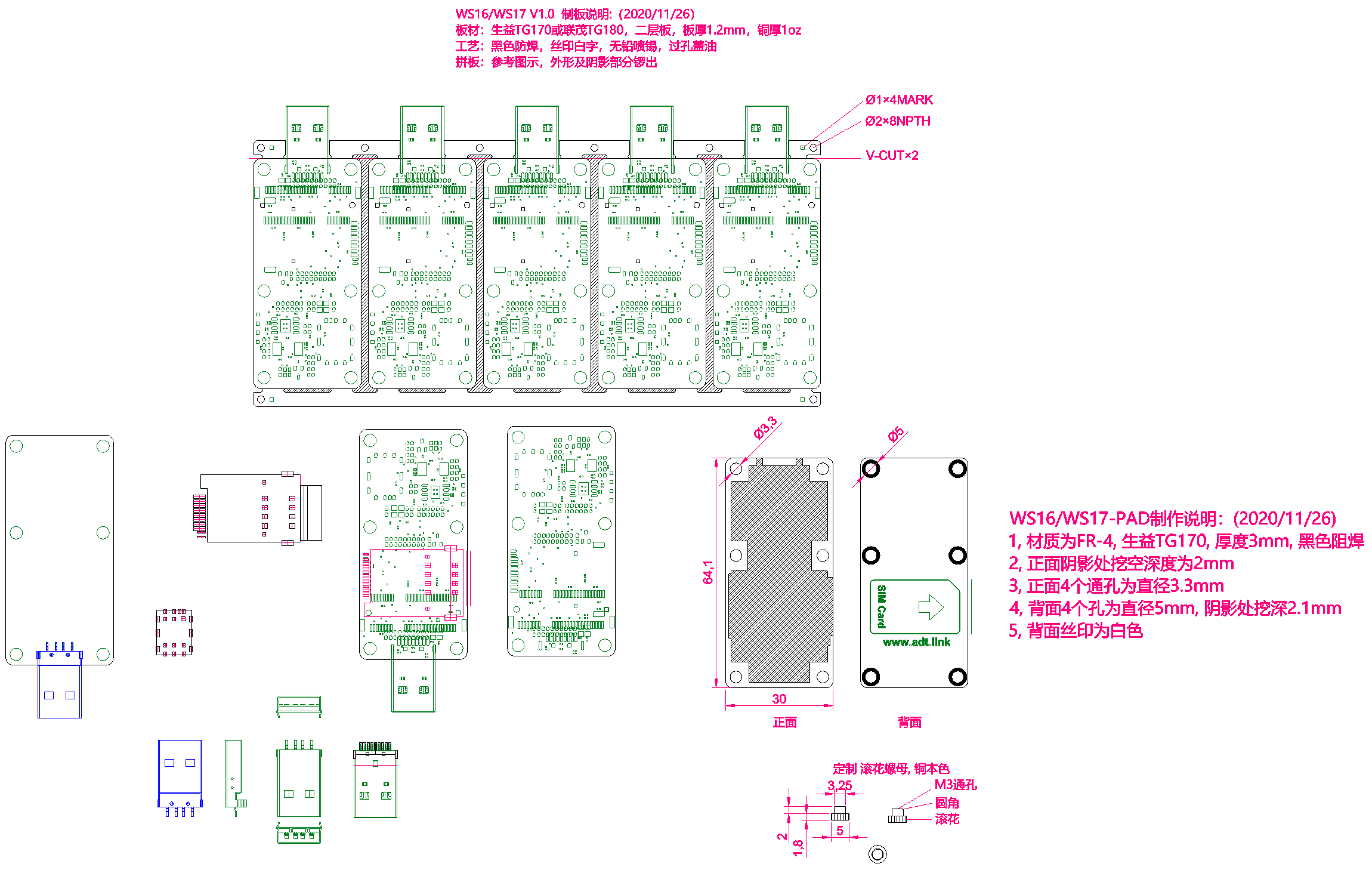 Download:
To open 3D PDF files. Please use Adobe Reader DC software.
FTP: Los Angeles
Specification, Dimension & 3D model STEP files download http://www.adt.link/Uploads/download/ADT_WS17.zip
FTP: Hong Kong
Specification, Dimension & 3D model STEP files download http://www.adtlink.cn/Uploads/download/ADT_WS17.zip
WebShop:
http://www.adt.link/product/ADT-WS-Shop.html